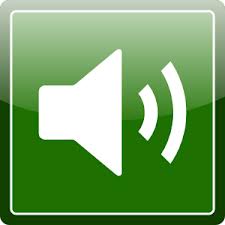 Radio Interview
You can listen to an interview on the local radio station HopeFM by a founder of this support group:
She explains how she helped set up the group and gives her personal experience of sarcoma.

---
Blood Transfusion Service Thank You
In April 2013 the Blood Transfusion Service said thank you to people who had given 50, 75 and 100 units of blood and asked cancer patients who had received blood transfusion to give a talk to say thank you to donors.
You can read about the ceremony in the Bournemouth Echo and Dorset Echo. This is the text of Tricia Moate's speech about how she needed blood transfusions for her sarcoma Thank you Blood Transfusion Service.
---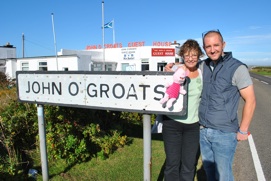 A MOTHER'S STORY
When my thirty year old son was given the diagnosis of Epithelioid Angiosarcoma, it felt as if I had been hit by a truck. I was swamped with emotions from anger to despair.
A treatment plan was very quickly in place and I slipped into an automatic state and supported him with each hurdle as it arose. I lived only for the moment, but I also lived 150 miles away. This was massive, and nothing a cuddle or a plaster could fix. It soon became clear to me that I was the Mother of a 30 year old man, and even harder than hearing the diagnosis, was the harsh reality that whilst I retained my title of "Mum", it did not give me the right to act, intervene or speak on my Son's behalf.
Laying on a hospital bed, being pumped full of toxins and feeling your energy sap away, took away his voice and his ability to shout when things did not go according to plan, that was my job, but I was told by a Nurse that he was now a 'big boy, and could speak for himself.' How very wrong she was.
To be my Son's voice required a letter from him to his Consultant, and the trust that my son showed me at this time still stirs such strong emotion in me, it is hard to find the right words to describe it. But it gave me back my role as a Mum, and made me very much involved in his fight to beat this illness.
So to all you 'Mums' who may follow in my footsteps, you can still keep your role, but it will need lots of communication, lots of trust and the love that only a Mum can have for her child, regardless of their age. Be strong, be positive and never stop believing. Remember too that there is nothing stronger than the love of a Mother.
---
Patient stories – Newly diagnosed chondrosarcoma
I was 35 when diagnosed and I had been aware of a broad bean sized lump on my back for about 4 months, it took another two months for me to get a referral to have an ultra sound, more because I was happy to be told that it was nothing in the first consultation and to go away and keep an eye on it. Why should it be anything else other than a strain or maybe a pulled muscle? I had no real pain, perhaps aching and some sciatic pain which sometimes played up when I was lying down, a usual symptom I was later told. I'd had night sweats, which I now understand are your body defences trying to deal with swelling that's caused by the tumour. Something deep down in my soul pushed me to ask for further tests. I was a little concerned to be told that the ultra sound was inconclusive and so they were sending me for a MRI but still, I was thinking, a cyst, maybe keyhole surgery, bandaid and on my way back to normal. So when I was referred to a sarcoma specialist hospital I wasn't initially alarmed, sarcoma doesn't sound like cancer and creates no pictures in your mind other than I knew it was a lump in the wrong place, it needed to go. With paperwork arriving telling me otherwise and a chat with my new Macmillan nurse I began my introduction to the cancer world.
Looking at back at me now i wish someone had told me a few things immediately. Cancer is something that is a natural part of being human. It starts with a cell misbehaving, we are not made perfect, in my case its a genetic mistake that's probably taken my 35 years to be a noticeable problem. Helpful articles in newspapers will tell you how 40% of cancers are preventable by lifestyle changes – what's more important to me and the other young adults and children with cancer diagnoses – that sometimes 60% of people can have a unlucky genetic hand of cards and through no fault of your own you end up in situation that you wouldn't want imagine or at least understand until you're in your old age. I've lived a moderate life, I drink moderately, I exercise moderately, I eat a range of meals, not too much meat, organic when I can and vegetables and fruit, I have a limited exposure to things that you might assume harmful. I'm just plain ordinary and my consultants waiting room is full of ordinary people like me not the extremes of lifestyle you might imagine. Though, don't let me dishearten you, healthy living and eating works for some cancers and its a good way of living, just dont view a cancer diagnosis as a reflection on your or my lifestyle just yet.
Thankfully thats were my misfortune ends because its June 2011 and I have a date with a fantastic surgeon, Prof Briggs, and his team at The Royal National Orthopaedic Hospital Stanmore. Google him, he's one of a few gods in the cancer world.
He tells me I'm lucky he's going to save my life and leg – my lucks in, my cancer's not spread. I have two weeks before surgery to cancel my old life and then its time to start my new life. There's a lovely piece on the Macmillan website that talks of how Prof Briggs is known for taking the time to come out and talk to a patient before they go into surgery. I didn't know that before I went in but it was so kind of him to just reassure me that he was going to get it all out and I'd be ok! It's above and beyond what's necessary but shows an awareness of how out of place the patient feels in what is for him, just another day at work! All his staff show that same empathy to you as the patient, your stay will be ok too.
With my type of cancer current chemotherapy and radiotherapy treatments haven't been found to be effective so its just a operation to remove my tennis ball sized tumour and then my recovery starts. I'm lucky to have a great set of friends, they understood my need for privacy in the beginning. I'm not one for fuss, I was dealing with my fear at a cancer diagnosis so couldn't deal with anyone else's. I don't feel brave and haven't fought any battles, I'm just trying to deal with a hiccup in my life's path. Since then and having found the fantastic Shine group (for young adults with cancer ) and this sarcoma support group, I've found others with the same plan as me, get it over and done with and then move on and get back to living. That's why cancer in my age range often goes un noticed, we just want to deal with it and move on. Regular three monthly check are a regular reminder but mostly I like to try and exist without uncertainty in my every day life like most people enjoy and take for granted. That was my plan and I'm pretty much there but this story isn't about me, its about you. How you could have been me. I just wanted to tell you to trust your instincts, if something is not normal for you go and get it checked and trust yourself to know when to ask for it to be checked some more! Hopefully by highlighting my story someone else in the early stages of their journey will find it easier to access the right forms of support. I wanted my story to tell you that although cancer is a big thing in our lives to the people who will operate on you, its just another day, miracles really are everyday occurrences for them.
I'm still followed closely by The Royal National Orthopaedic Hospital Stanmore and will be for some time and I feel very lucky to have accessed to such specialist care, NHS, Sarcoma UK and Macmillan, thank you, you are amazing! I'm still in awe of what you all do.
Most importantly, it's Sarcoma Awareness Week 18th – 24th June, I'll be celebrating a year all clear, good health and being well recovered but I want to use my experience to help you and others to be more body aware. My type of cancer often occurs in young people, please encourage friends and parents to help children and young adults to understand what it means to have a healthy relationship with their growing bodies – if its unusual get it checked. We still have so much to learn about cancer and need more effective cures, especially ones like mine that are rare, we just haven't had the number of cases to make research easy. Doctors don't give chemotherapy and radiotherapy lightly, they cure and give people more time with family and loved ones every day. There are ways you can help me and other newly diagnosed patients – give blood, fundraise and don't take good health for granted. My type is a Sarcoma, a primary cancer of bone or tissue, it accounts for about 1% of cancers diagnosed each year and mine is one of the 70 even rarer sub groups. I really can honestly say I'm one in a million!
Mine's a success story, help me make some more, share my story and help raise awareness.
Thank you for reading.
---
How I came to be a member of the support group
Having had repeated D&Cs for fibroids, I was surprised to learn that my latest biopsy showed cancer. And I was even more surprised to learn that it was a sarcoma. The word was new to me, and, indeed it seemed, new to most people. There was very little information coming from the hospital, but I was incredibly fortunate to be made aware of Sarcoma UK. This was in 2005, when Sarcoma UK was quite new. I received so much help in so many ways. I was in quite a state at the time because I was given two different diagnoses and also different grades, depending on who was doing the diagnosis. It turned out the diagnosis (either adenosarcoma or endometrial stromal sarcoma) did not matter, because both sarcomas were treated the same at the time. However, the grading mattered, because it determined whether surgery was followed by radiotherapy or not. I had the radiotherapy (both external and internal) and still do not know if that was the right thing to do. Although I have minor side effects, the sarcoma has not spread in seven years. So, I guess it was worthwhile.
It was most exciting when I heard about a local support group starting up a few years ago. This was Sarcoma South UK Support. There were a handful of us at first and it was wonderful to meet regularly with other people in the area who knew what it was like to have sarcoma. We share information and, most importantly, look after one another.